Salvage
A Science Fiction Novel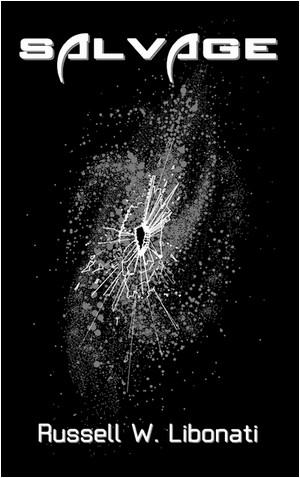 Synopsis
For millennia man ruled the earth, but destiny eventually drove him to the stars. This created two factions; those that stayed and those that left. Between were the many ships and stations that supplied them both and acted as a lifeline. When Captain Metcalf received a distress call from one of those stations, he knew he could not ignore it. He charged to the farthest reaches of colonized space. But the station was not suffering from a malfunction, it was being attacked. If the attackers were still in the system, the decision to help could be a fatal one.
Salvage is the story of Captain Anthony Metcalf and his struggle with that fateful decision, as he battles his fears and an old enemy to keep his business afloat and his crew alive.
About the book:
Other than faster-than-light travel, faster-than-light communication, and artificial gravity, every effort was made to use hard science. The author also subscribes to the point of view that great science fiction should have a great story first and foremost. The science fiction should only serve as the backdrop against which the story is told. Salvage was written with this philosophy.
Available as an ebook at:
ISBN: 9781301627530
---
Himbeergrün (Raspberry Green)
Of dwarves and other ?facts? of life
Synopsis
If you read German, you might want to check this out. It was written by my cousin and is full of little stories, poems and anecdotes. My mother tells me it's a wonderful, wonderful joyous book. I'm afraid my German isn't good enough to understand it, but I'm very proud of my cousin and I want to give her as much exposure as I can. If the book is half as sweet as she is, it will be a bestseller for sure.
Status
Current work: Complete. Not yet for sale on Amazon.de, but it has been entered and should be soon.
Available at:
Available soon at:
ISBN-10: 300043805X
ISBN-13: 978-3000438059
Constructors
A Science Fiction Novel
Synopsis
Salus was the Roman goddess of safety and well-being which is why when early surveyors mapped the planet for possible colonization, they gave it that name. Seemingly peaceful, earthlike and benign, the colonists enjoyed the fair weather and fruitful terrain as they set out to establish an ecologically friendly new home for the human race. Over time strange new animals began to appear, not seen on the numerous mapping expeditions. Getting to the bottom of these new visitors would lead them to a startling revelation about the planet they had chosen as their new home and indeed about the place of mankind in the universe.
Status
Current work: Page 220. Complete. For sale at Amazon.
---
Shipbreaker
A Science Fiction Novel
Synopsis
The story of a propulsion engineer that, upset with his situation on Earth seeks employment off-world to garner a higher wage and expand his horizons, but instead finds himself exposed to the seedy underworld of forced labor and human trafficking. His experience is so traumatizing he is driven beyond the human physical and psychological breaking point.
Status
Current work: Page 505. Complete. In re-write.
---
Sword
A Fantasy Novel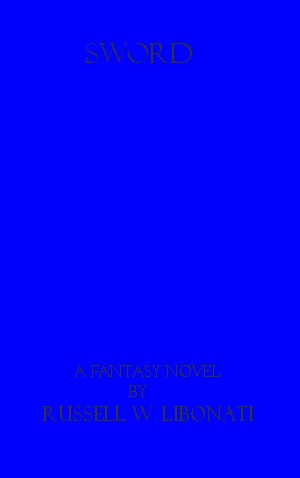 Synopsis
While traveling to the deepest part of the Wild Continent, four lords in search of lost treasure and adventure discover a threat that will change the world.
Status
Current work: Complete. Awaiting rewrite
---
Assassin
A Science Fiction Novel
Synopsis
An assassin's life is an easy one, no worries, no enemies. . . you're invisible. One day our protagonist finds himself the target of another assassin, which changes his life and his life outlook forever.
Status
Current work: Complete. Awaiting rewrite
---